10 am and 1 pm In-Person Worship meets weekly. Join us in-person or find both services Sundays on Facebook Livestream.
Here is the Zoom link for Children's Ministry on Sunday mornings.
You may text your gift to 73256. Include "CrosspointRockford" in the message.
Standard text message and data rates may apply.
Welcome to Crosspoint
Join us for two Sunday worship services:
10 am worship

1 pm Myanmar worship
Located at 3215 East State Street in Rockford, IL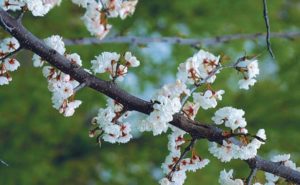 Who We Are
Crosspoint Church is the blending of three distinct groups with very different backgrounds who merged into one unified body in November 2020. The oldest group, Temple Baptist Church, has had a long history in Rockford. Myanmar Christian Fellowship was formed in 2009 by refugees from Myanmar (formerly Burma) who settled in Rockford and partnered with the Temple church in 2011. Mosaic Rockford Church was founded in 2007. We joined together as Crosspoint Church for the glory of God. Pastor Dave Spooner, founding pastor of Mosaic, serves as our Lead Pastor.
What We Believe
The message of hope in Jesus Christ is open to all, and we welcome everyone, no matter your background or where you are in your spiritual journey. We openly offer a variety of opportunities throughout the week in our programming and personal interactions to allow new people to come and participate as they wish. Church membership is offered but not required for involvement and input into the community. You are welcome here!
10 am Sunday Service
Dress is casual and comfortable, music is contemporary and upbeat. Our Pastor, Dave Spooner, shares a practical and passionate message about issues regarding life and faith. Nursery and children's church are available during service.
For those who cannot attend, this service is available with livestream on Facebook or find us on YouTube.
Pastor Dave Spooner
Lead Pastor for Crosspoint and 10 am Service
Dave has served in pastoral ministry since 1994 with churches in the upper Midwest and was the founder and lead pastor of a church that has merged to become Crosspoint.
Dave has a love of strategy, big dreams, people-development, and difference-making. He enjoys sub-par puns, piles of books, and too-loud music. He balances seriousness, wisdom, and depth with contagious humor and energy. His devotion to God and love for all people flows from a heart of sincereness and humility.
He is a graduate of the University of Northwestern-St. Paul, with degrees in Pastoral and Biblical Studies. Holding a M.S. degree in Organizational Leadership from Southern Christian University, he serves on multiple local and international boards. He has been married to his wife Gretchen since 1995, and they have two adult daughters living in Nashville, TN.
Pastor Kee Thang
Pastor for 1 pm Service
Pastor Kee grew up in Myanmar. He was baptized in 1998. He attended the Ministry of Diploma at Full Gospel Assembly in Yangon, Myanmar. He became an administrator for evangelism at Acts Apostolic Church and in 1999 he attend the Dolous Theological Seminary and earned a Bachelors degree of Theology. He became founder and assistant pastor at Agape Church in Yangon and in 2006 he and his family became refugees and lived in Kuala Lumpur, Malaysia. During his time in Malaysia he was the lead pastor at Dai Christian Fellowship.
In 2011 Kee and his family moved to Rockford, Illinois, and in 2012 he founded and was lead pastor of Myanmar Christian Fellowship. He earned his certificate of license in 2013 from Temple Baptist Church and became an ordained pastor in July of 2020. He teaches many Bible studies and leads powerful prayer gatherings. He has great passion for spreading the word of God to others.
Pastor Kee and his wife, Pam Hung, have four children – two sons, and twin daughters.